The right domain at the right price.
Get online without breaking the bank.
Low-cost domain names offer an easy way to get online without breaking the bank in the process. Whether you're starting a website for your business or just buying your kid's domain name, the right domain lays the foundation for a great website and an engaging online presence. With GoDaddy, you can register domains for as low as HK$7.75. You can even snag a free domain name with one of our website hosting plans. It doesn't get any cheaper – or any better – than that. In other words, the price is right. And if you're smart about SEO, social media, email marketing, and the rest of your online presence, the traffic and name recognition of your website can be, too.
Cheap domains, valuable opportunities.
Buying a cheap domain name does not limit your ability to be successful online. In fact, the hundreds of new domain extensions now available provides you with more opportunities to create a strong online presence. Choosing the right cheap domain can be a way to communicate your website's purpose and your creativity, innovation, and even customer service to online visitors. A book club, for example, could use a .club domain name to bring members together online. Online stores might want to look into .shop, while IT firms should consider .tech domains. In short, there are NUMEROUS possibilities, and the smart selection of a cheap domain name can lead to creative marketing opportunities and strong user engagement.
Register your cheap domain today.
Now you know that a good domain does not have to cost a fortune. Both great website traffic and name recognition are possible when you purchase a cheap domain name and build a quality website. And GoDaddy is here to help you do just that. We offer the largest selection of domain names on the web, so you can pick a domain that is memorable and specific to you. We make domain setup quick and easy and provide you with the option to add services like Full Domain Privacy & Protection. Want to purchase more than one cheap domain? Then consider our bulk registration to quickly register numerous domain variations at once.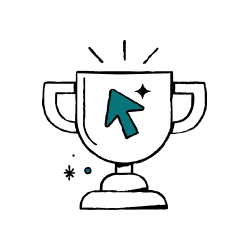 Award-winning service.
When you need help, you can expect the best from us. For five years in a row, GoDaddy has won a Stevie Award for Customer Service. The international awards competition is based on Customer Net Promoter Scores (NPS), which consistently rank our customer care among the best on earth. In addition to phone support, we also offer an exhaustive collection of help articles on every conceivable topic.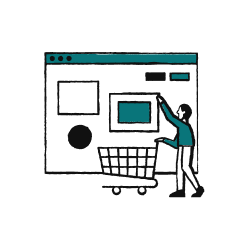 Browse, shop and get help in your language.
Tired of asking for help from people you can't understand? We offer website, currency and award-winning customer support in dozens of languages, ranging from Spanish to German, Cantonese to Hindi. Wherever you are, chances are good there'll be a native speaker on the other end of the line.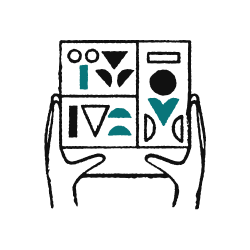 Easy-to-use interface.
Whether you use cheap domain names for websites, email or as a custom address for your social channels, the set up is fast and easy. Need to transfer a domain to GoDaddy? Three steps is all it takes. We also provide optional services like Domain Privacy & Protection and Web Security.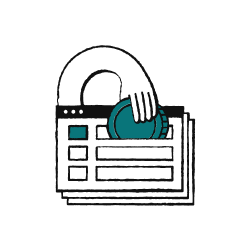 Tools for domain investors.
GoDaddy makes cheap domain name registration easy with bulk registration and the largest domain auction marketplace in the world. And with our GoDaddy Investor mobile app, you can take part in domain auctions in real time no matter where you are.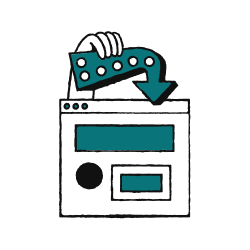 One-stop shop for all your business needs.
In addition to affordable domain names, GoDaddy offers do-it-yourself website builders, hosting, eCommerce solutions for small business, web security, marketing services, world-class productivity tools – everything you need to successfully start and grow your own venture.
The latest domains at the lowest prices.
Over the past few years, hundreds of new domains have become available. These new domains range from .club to .photos, .cafe and .pub and open up your naming opportunities. As always, you can find the biggest selection right here.
Trusted by 21+ million customers around the world.
The best place to get your domain
The best place to get your domain. Knowledgeable Representatives that help you directly and to the point. You save both time and money with GoDaddy
JOSE PEREZ
Go Daddy is the only way to go.
Go Daddy has been great to get my domain name set up. Easy process and great customer support. Great deals. 3 year and was able to use coupons.
Brewciferbeers
We chose GoDaddy
We chose GoDaddy because it's a company we have been familiar with for years. Searching for a domain was super easy and checkout was just abs simple.
Dustin Theriot
I have bought 5 domain names through…
I have bought 5 domain names through GoDaddy, started out getting my name .com then got all my kids names and my business, seem easy to deal with and I have never had a problem. If you have no idea what your doing I can recommend them, they make it easy.
Andy Cantrell
Go Daddy is quick and efficient
Go Daddy is quick and efficient. It's easy to point your domain name where you want it to go. The renewal - if you sign up for it - is automatic and seamless. All in all, Go Daddy is so easy!
Cissy
I have always used GoDaddy for domain…
I have always used GoDaddy for domain names. They are the best source. When I have needed to call their support team they have always been extremely helpful!
J. Sheinin
I Will Only Use GoDaddy for my Domains
GoDaddy is the best domain company I have used. Checking availability, purchasing, identity protection, transferring, all of it is super simple and there are step-by-step instructions for all of it.
Eliott Cox
The best place to buy domains
The best place to buy domains! Top class service! I highly recommend it!
Alexandru Piscu
Creating a domain is super easy with…